Get a complete understanding of Kyoto Gyoen with virtual experience also available
A wide range of information from the origins and history of Kyoto Gyoen to the nature that is present today is available. There is also a theater that uses digital technology for an immersive experience. Visitors are recommended to stop by before going around the garden.
Kyoto Gyoen in the Present
The highlights of Kyoto Gyoen are shown on signage and other displays. Get information about the different flowers in bloom each season, as well as seasonal information on birds and insects.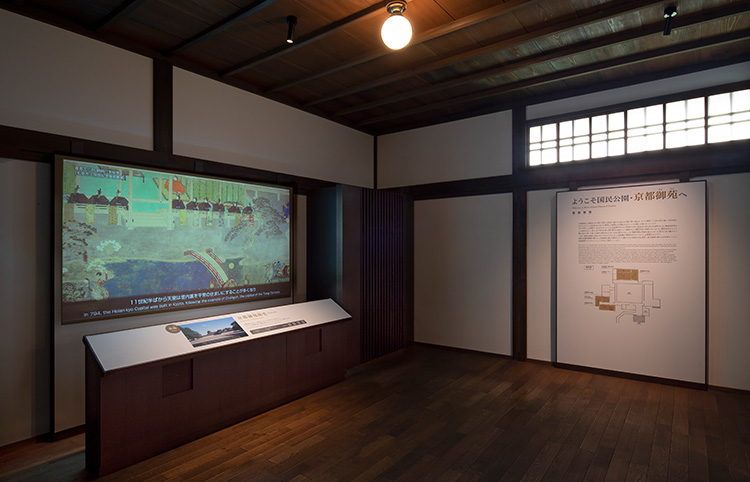 Beginnings of Kyoto Gyoen
This exhibit guides visitors through the beginnings of Kyoto Gyoen, including the history from the relocation of the capital to Heiankyo in 794 to the Muromachi period (1336–578).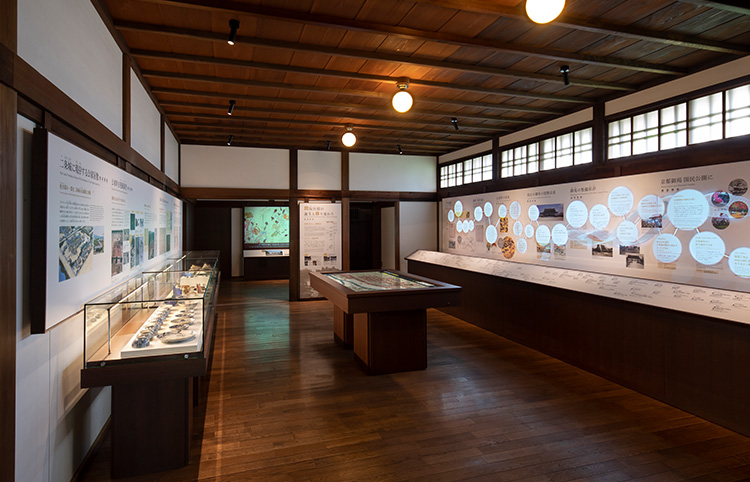 History of Kyoto Gyoen
The multiple layers of history are presented clearly through a historical timeline spanning from the relocation of the capital to Heiankyo to the present, and through digital transition maps using old maps.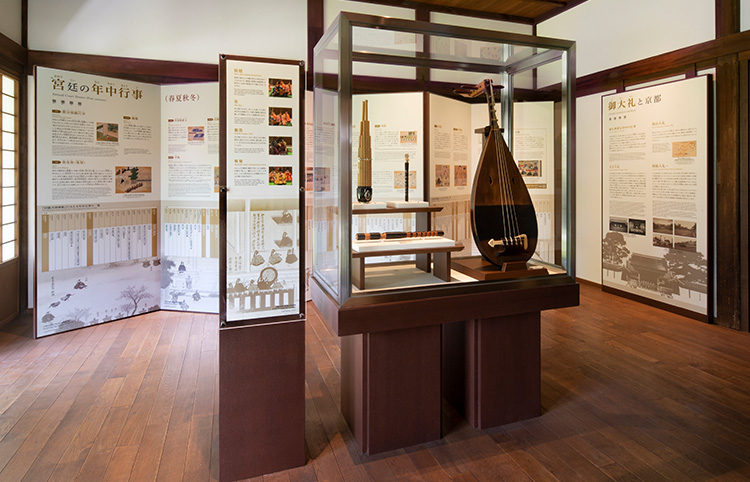 Court nobles' culture
Panel displays introduce the recreation and lifestyle of the court nobles who lived in the nobles' residential area that once existed where Kyoto Gyoen now lies.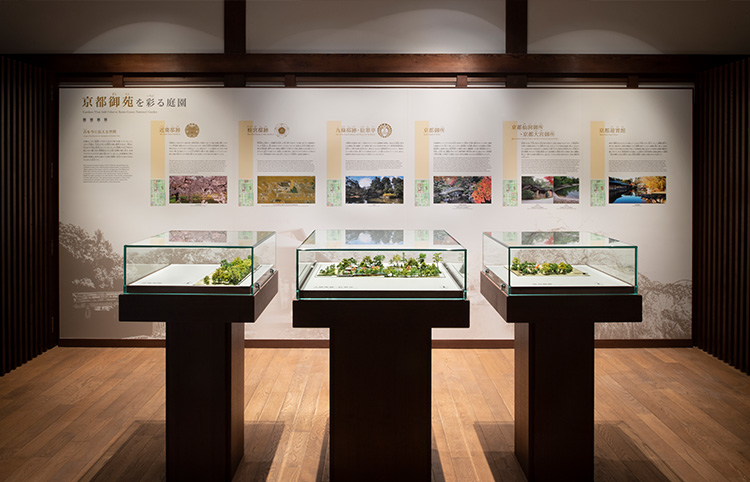 Garden
Panel displays introduce the history of Japanese gardens and provide garden viewing tips that are useful for viewing the gardens of Kyoto Gyoen.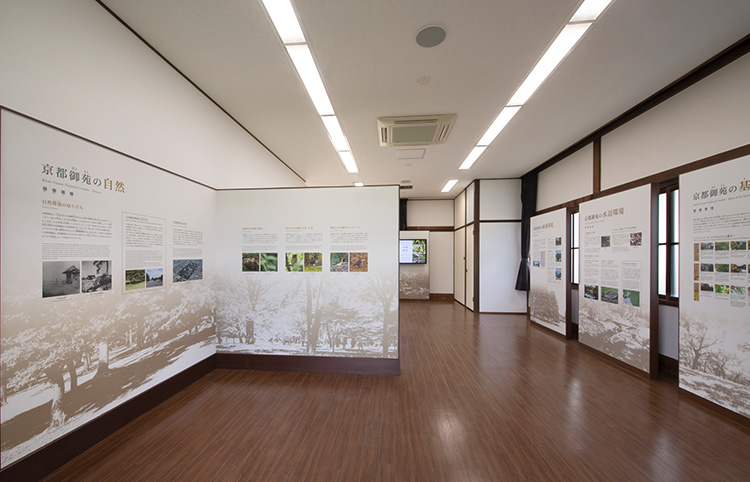 Kyoto Gyoen's nature
Panels introduce the species that inhabit Kyoto Gyoen. Tools and explanations on caring for trees are also displayed.
Library
Visitors are free to browse books and other resources related to Kyoto Gyoen.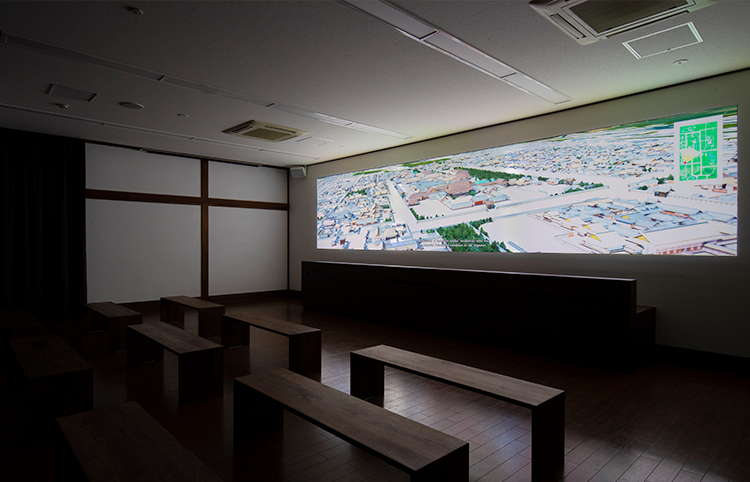 VR theater
The virtual reality (VR) theater takes visitors to the nobles' residential area. High-definition video technology using VR offers an immersive experience.