Nine gates built in traditional style give a sense of the scale of the nobles' residential area
Nine gates stand around the periphery of Kyoto Gyoen: Sakaimachi Gomon Gate, Shimodachiuri Gomon Gate, Hamaguri Gomon Gate, Nakadachiuri Gomon Gate, Inui Gomon Gate, Imadegawa Gomon Gate, Ishiyakushi Gomon Gate, Seiwain Gomon Gate, and Teramachi Gomon Gate. The gates were located at the entrance to the nobles' residential area in the Edo period (1603–1867) but were moved to the present locations during the Meiji era (1868–1912) as part of the Kyoto Gyoen Garden—Preservation Project.
All of the gates are constructed in a traditional Japanese architectural style known as koraimon, with a four-legged gate and a tiled roof composed of broad, flat concave tiles linked by semi-cylindrical convex tiles. Processions of the Aoi Matsuri (Hollyhock Festival) and Jidai Matsuri (Festival of the Ages) go out through Sakaimachi Gomon Gate into the city. Hamaguri Gomon Gate is known as the site where a fierce battle took place during the Kinmon Incident at the end of the Edo period. Due to these events and other incidents, the gates remain a popular attraction for visitors to Kyoto Gyoen.
Installed on the north, south, east and west sides of Kyoto Gyoen, the gates give a sense of the scale of the nobles' residential area that flourished during in the Edo period as well as the atmosphere of the entrances.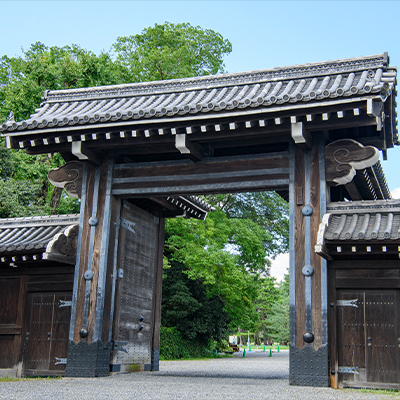 Sakaimachi Gomon Gate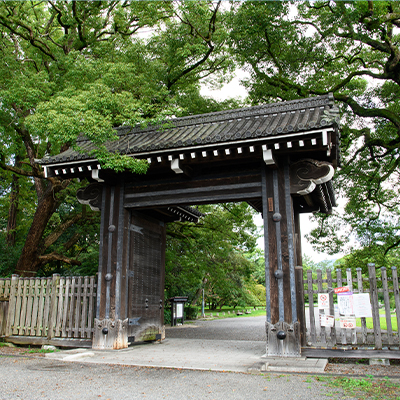 Shimodachiuri Gomon Gate
Hamaguri Gomon Gate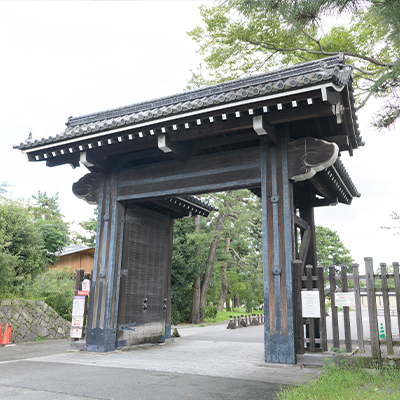 Nakadachiuri Gomon Gate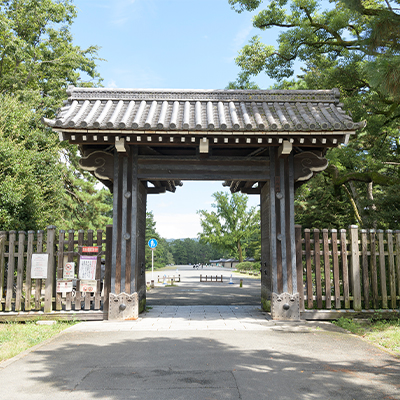 Inui Gomon Gate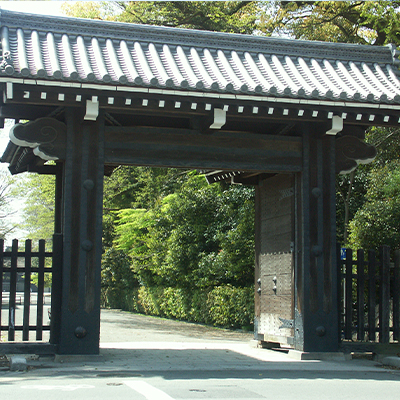 Imadegawa Gomon Gate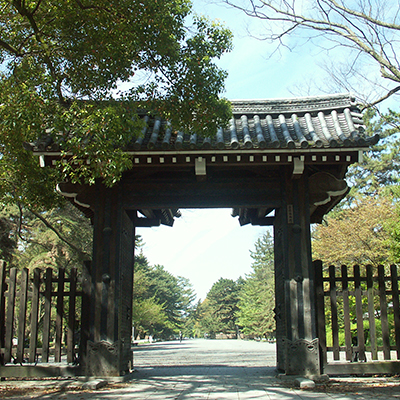 Ishiyakushi Gomon Gate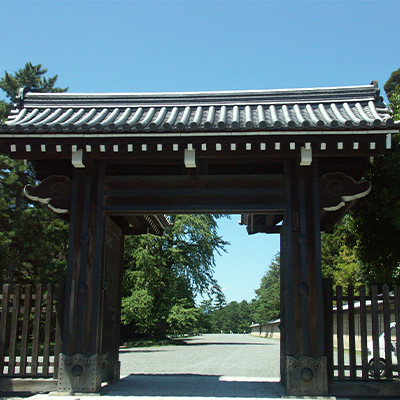 Seiwain Gomon Gate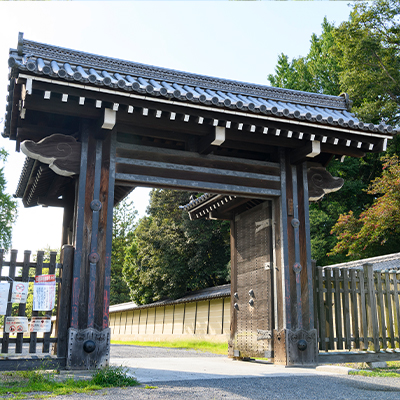 Teramachi Gomon Gate