Enjoy a retreat surrounded by greenery
Kyoto Gyoen has about 50,000 trees. Wander through the trees, gaze at the giant trees, and take in the greenery at your leisure.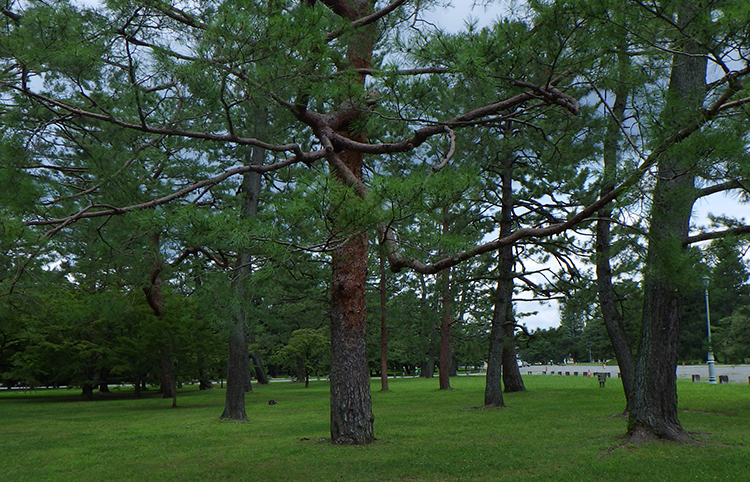 Pine forest
Pine forests growing thickly with many pine trees are scattered across the garden. In addition to creating a Japanese ambience, the forests provide habitat for small birds.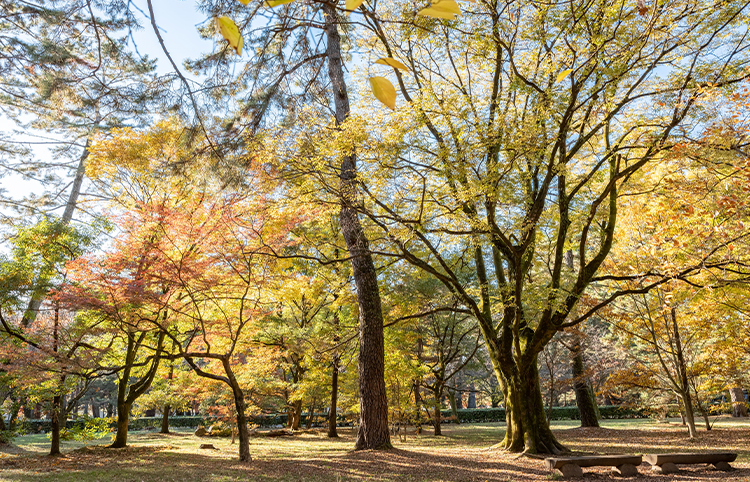 Potential natural vegetation of Kyoto
The area bordering the outer grove of Kyoto Gyoen has many giant trees, such as muku trees (Aphananthe aspera), Japanese hackberry (Celtis sinensis var. japonica), and zelkova. Some trees are a part of the original vegetation of Kyoto that is now rare in Kyoto City. These native trees grow in Kyoto Gyoen thanks to garden maintenance work that has continued for over 100 years, beginning from 1877 with the planting of trees to create Kyoto Gyoen. Such vegetation and the restored natural environment have become a habitat and nursery for rare plants and animals.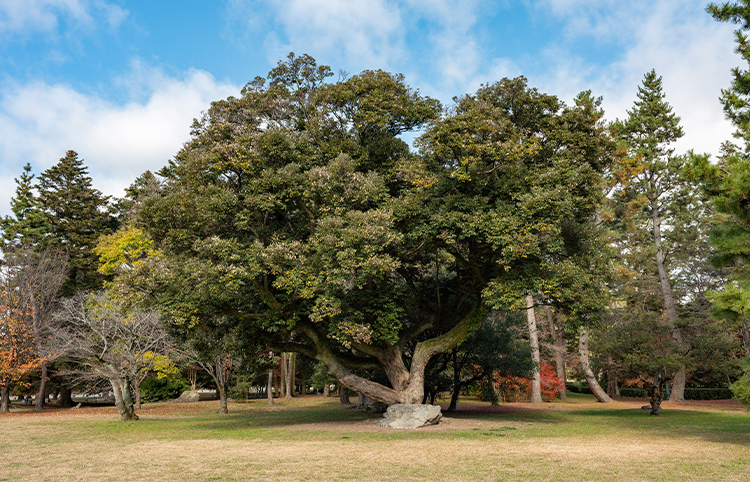 Giant trees
There are more than 200 giant trees in Kyoto Gyoen. The species range from ginkgo, Japanese hackberry, zelkova, muku tree (Aphananthe aspera), and camphor tree, to Japanese black pine and more. The trees undergo seasonal transformations, turning lush and green in summer and changing color in autumn.