Fun places for children amidst the history facilities
There are two great places for visitors with children. Children can play on the playground equipment and with water, and these areas are popular with both tourists and local residents.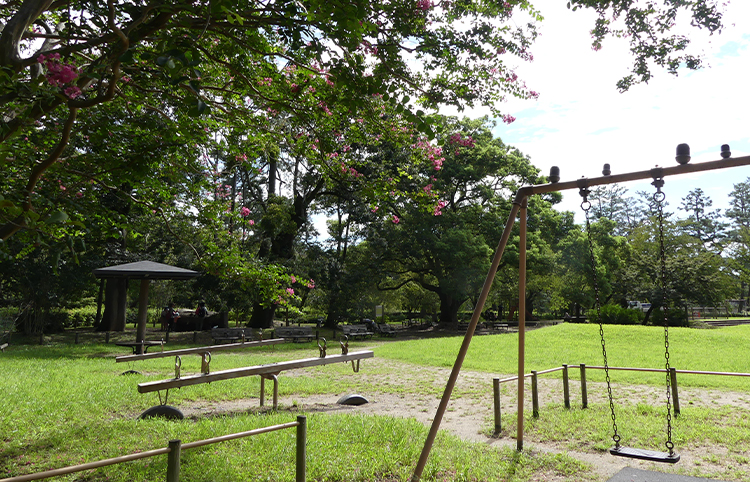 Children's Park
At the site of the Konoe Residence in the northwestern section of the gardens is the Children's Park with swings, a slide, and other playground equipment. Right next to the park is the Children's Park Rest House for rest and relaxation.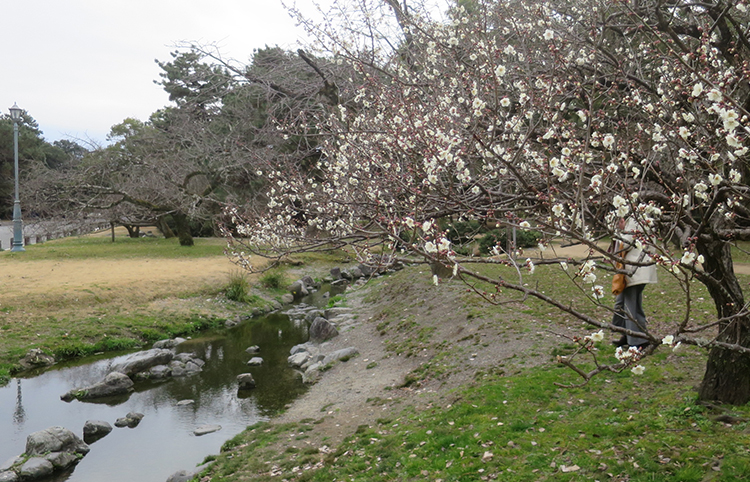 Demizu Stream
This man-made stream about 100 meters long was created for parents and children to enjoy water activities. Well water pumped up from underground forms a shallow stream a few centimeters deep and flows under the shade of trees. In summer, the stream is a popular spot for children to play in the water. Various plants grow and animals gather near the water. In addition, cherry trees are planted in the area, making it also one of the best places to view the cherry blossoms.