Sports Facilities and Other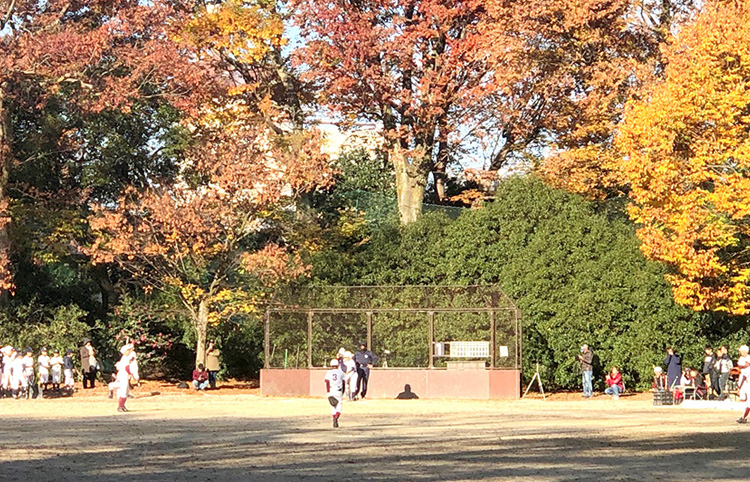 Imadegawa Ground
・Facilities

3 nanshiki (rubber-ball) baseball and softball fields

・Hours

7:00 a.m. to sunset

・Fees

400 yen for 1 field for 1 hour

・Equipment

1 set of bases, 1 field rake
Free rental (first come, first served). Please take equipment from the designated equipment room and return it there when you finish using it.

・Closed

December 29 to January 3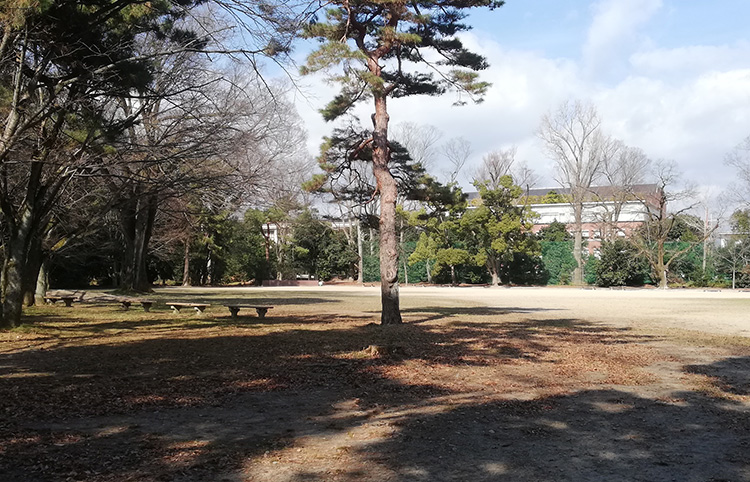 Tominokoji Ground
・Facilities

6 nanshiki (rubber-ball) baseball and softball fields

・Hours

6:00 a.m. to sunset

・Fees

500 yen for 1 field for 1 hour

・Equipment

1 set of bases, 1 field rake
Free rental (first come, first served). Please take equipment from the designated equipment room and return it there when you finish using it.

・Closed

December 29 to January 3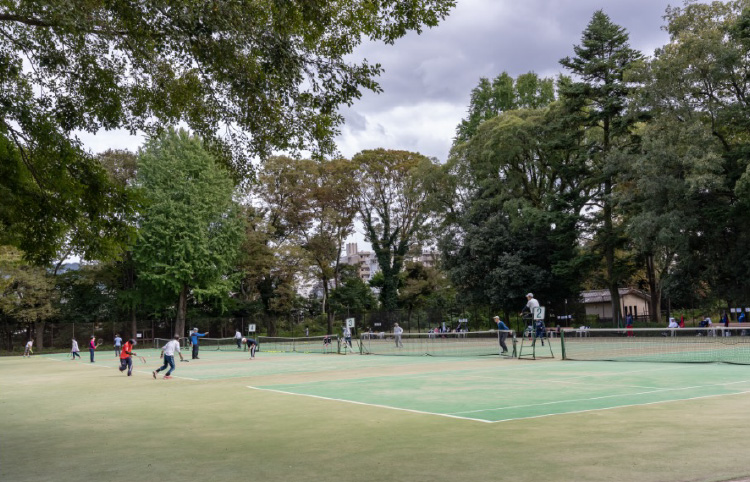 Tennis court
There are tennis courts (five outdoor artificial grass courts) in Kyoto Gyoen.
・Facilities

5 artificial turf courts with sand

・Fees

1 court for 1 hour
1,300 yen on weekdays; 1,800 yen on weekends and holidays

・Facilities

Changing rooms, showers (fee: 100 yen)

・Closed

December 29 to January 3
*Prices include consumption tax.
Gateball field
Short mowed grass provides a golf course-like turf for games. The field can be used not only for gateball but also for ground golf.
・Facilities

3 fields; compliant with official tournament standards

・Hours

6:00 a.m. to sunset

・Fees

300 yen for 1 field for 1 hour

・Closed

December 29 to January 3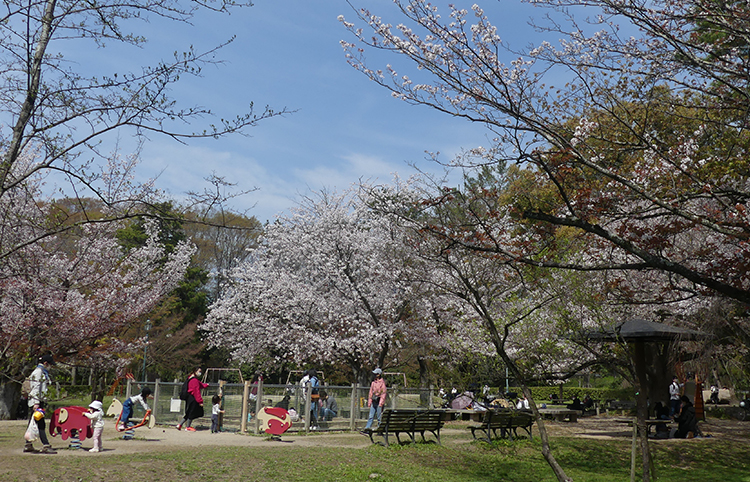 Children's Park
There is a rest area with playground equipment for children and a plaza, which are used daily by parents, children, and other local residents as children's play area and for walks and sports. In the spring, the area is filled with people viewing the plum, peach, and cherry trees in bloom.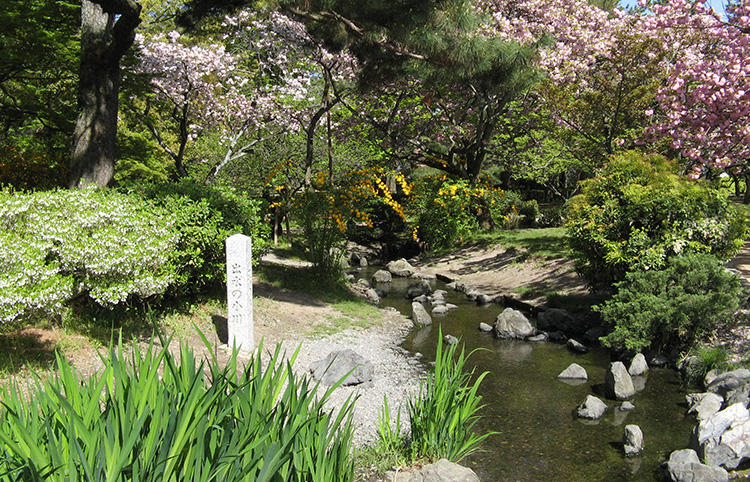 Demizu Stream
Demizu Stream was created in 1981, inspired by the garden stream that used to be found in the gardens of the court nobles' residential area. It is a popular water playground for children in the summer, and is well known for flowers such as wintersweet (Chimonanthus praecox var. lutea) that bloom in early spring and the late-blooming Japanese cherry trees.
Parking Lots
■Nakadachiuri Parking Lot (capacity: 131 standard vehicles and 16 buses)
Hours
[Passenger vehicles] 7:00 a.m.–8:00 p.m. (vehicles may be retrieved 24 hours a day)
[Buses] 8:00 a.m.–5:00 p.m.
Hours for night buses
Entry: 5:00 p.m.–8:00 p.m.
Exit: 8:00 a.m. of following morning

■Seiwain Parking Lot (capacity: 81 standard vehicles)
Hours: 7:00 a.m.–8:00 p.m. (vehicles may be retrieved 24 hours a day)